Boldly living on State Street, theWit is a multisensory hotel truly meant to be experienced. In honor of Andy Warhol's "From A to B and Back Again" exhibit at the Art Institute, theWit has created an immersive Warhol experience which includes VIP tickets with an overnight stay package, an exclusive Warhol cocktail, a digital pop art experience on ROOF's Gallery with the opportunity to feature your very own pop art photo on the digital Artisan Wall.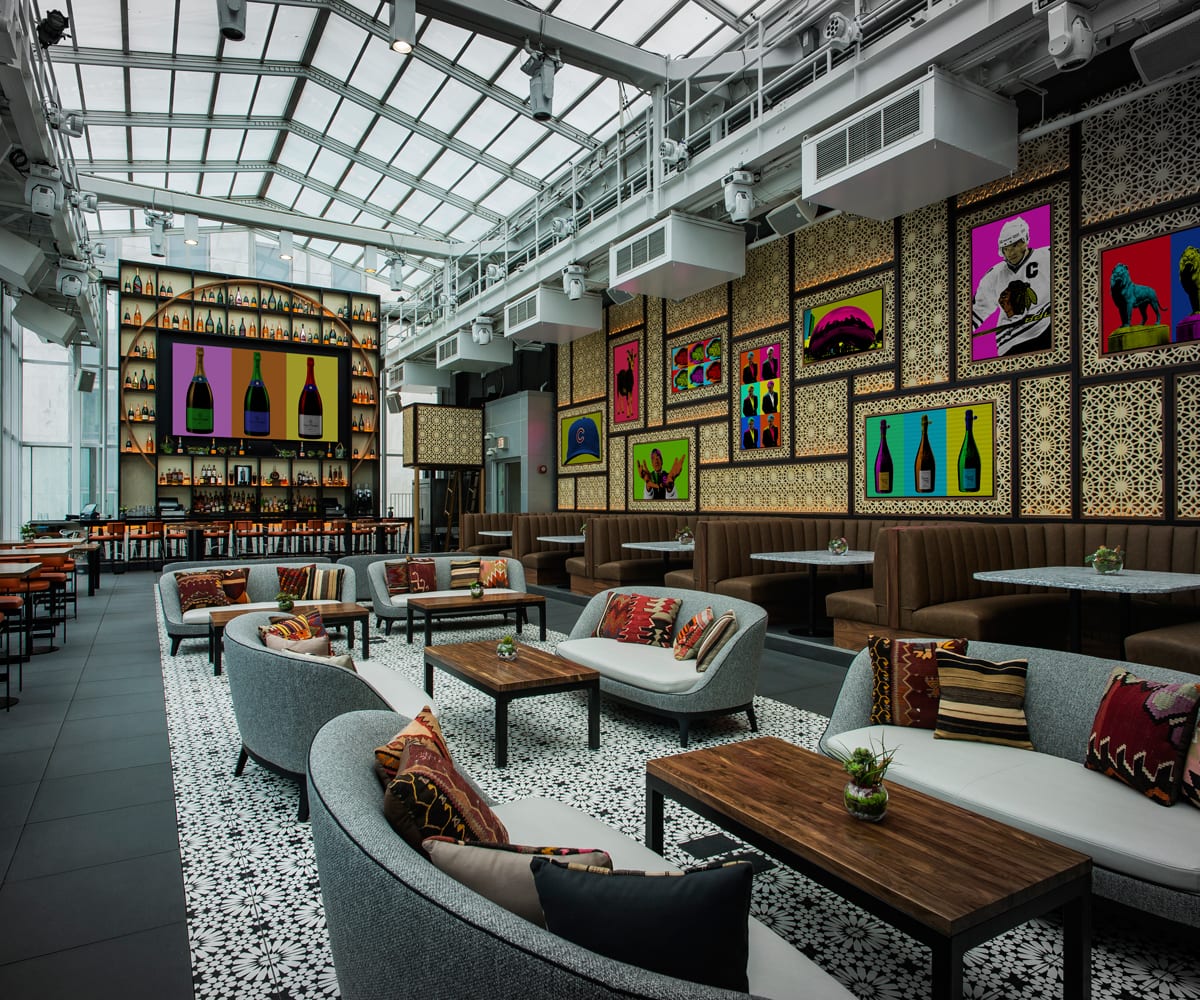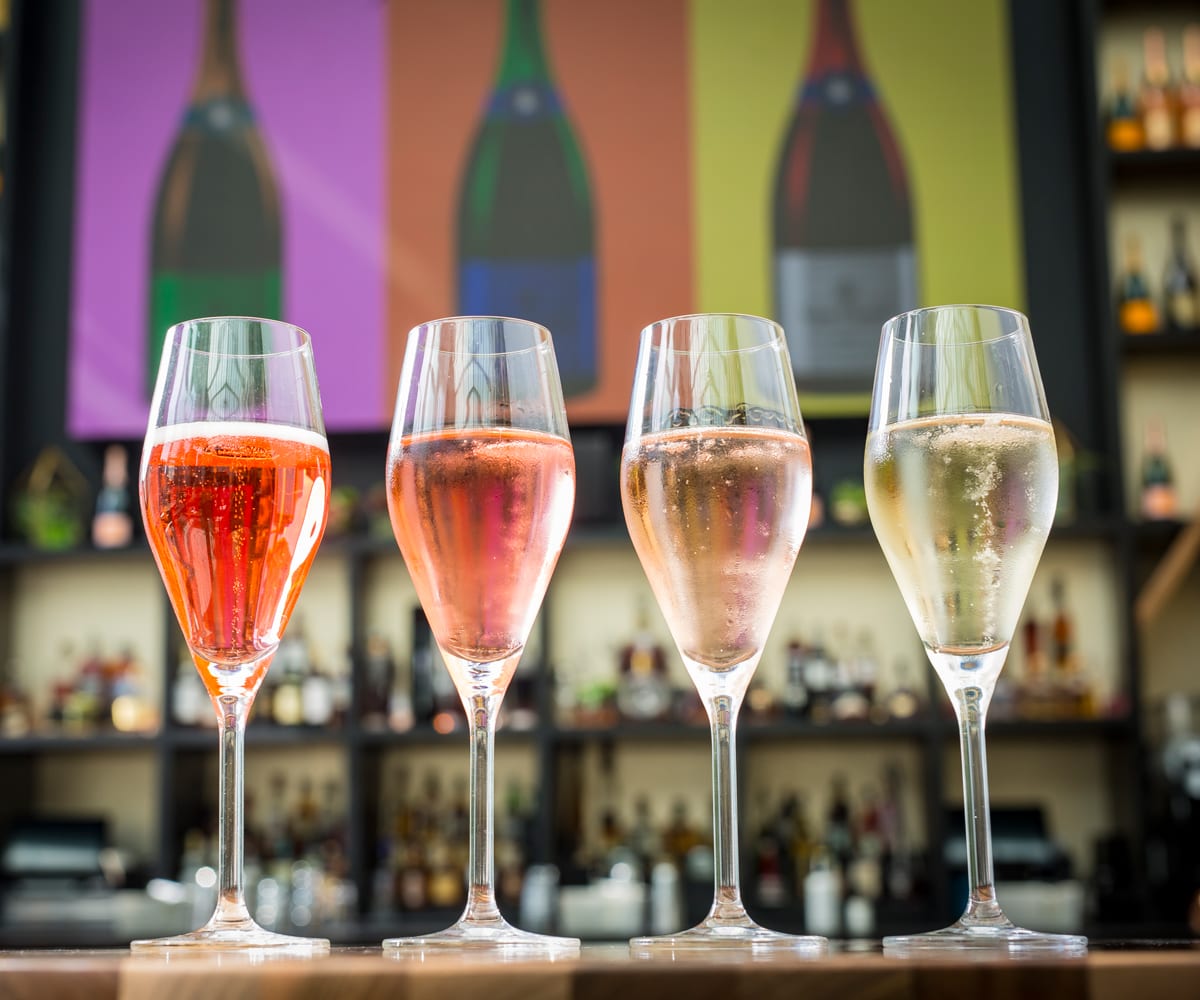 Every Sunday, 4pm – 12am
Champagne Flights, Pop Art and DJ
ROOF's Digital Pop Art series in the newly transformed Gallery features unforgettable Chicago icons displayed on ROOF's 40' Digital Artisan Wall and 160" LED screen. From Chicago's favorite landmark "The Bean" to the city's sports teams, the Pop Art series showcases unique and sensational foods, sights and people in and from Chicago. Experience champagne flights, pop art and DJ beats all day.
CUSTOM POP ART on ROOF's POP SUNDAYS
Whether to celebrate an occasion or embrace the moment, personalize your experience with your very own Warhol inspired pop art on ROOF's Artisan Wall.
Custom Pop Art Includes:
Your very own custom pop art picture featured on ROOF's Gallery on a Pop Sunday of your choice
A .jpg file of your Warhol inspired photo for you to showcase wherever you want
Submit your photos at least 72 hours prior to your arrival, and we will create a Warhol inspired masterpiece to showcase on the Sunday you select at ROOF's Pop Sundays experience. Pricing and photo requirements on www.abitofthewit.com.
ABSOLUT WARHOL COCKTAIL ON ROOF
A handcrafted cocktail inspired by Warhol's lithograph for Absolut Vodka's 1980s ad campaign, the Absolut Warhol is distinguished by the lemon peel garnish—a wink to Andy's signature blonde bangs. Purchase one Absolut Warhol at ROOF on theWit and receive one complimentary by showing your Warhol exhibition ticket from that day's visit to the Art Institute. Promotion redeemable any day of the week during ROOF's operating hours, except not valid on Friday or Saturday nights after 9pm. Must be 21.
Feel inspired in one of our stylish and luxurious guestrooms or suites, featuring a spa-inspired bathroom, as well as awe-inspiring views of Chicago's famous architecture, the Chicago River or Lake Michigan. Warhol at theWit Package includes overnight stay and a VIP Art Institute Fast Pass + Warhol Exhibit ticket.