theWit is located in the heart of the Loop, steps from the Chicago Theater, State Street Shopping and the Chicago Riverwalk.
⋅ Midway International Airport (MDW) – 12 miles, approximately $45 Each Way in Taxi
⋅ O'Hare International Airport (ORD) – 18 miles, approximately $55 Each Way in Taxi
⋅ Public Transportation
⋅ CTA – Blue line to O'Hare, 0.3mi
⋅ CTA – Orange line to Midway, 0.1mi
⋅ $2.50 train fare each way
⋅ Multiple Bus Lines and all CTA Lines within 2 blocks of the hotel
⋅ Additional transportation information is available here.
WHAT TO EXPECT DURING YOUR VISIT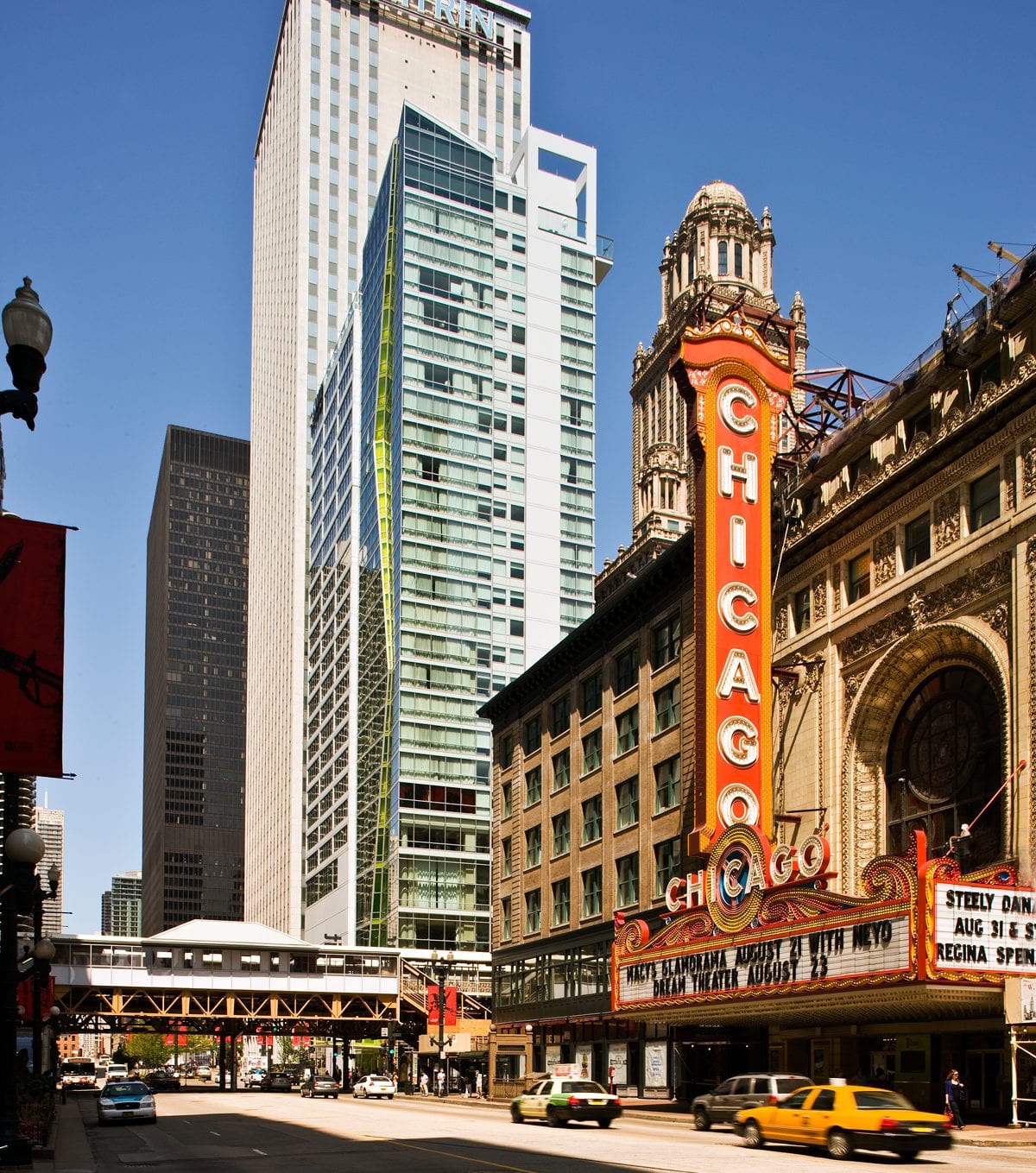 PARKING
We offer 24 hour valet parking service located on State Street, just North of the intersection at State and Lake, at the main entrance of the hotel. This overnight valet service is offered at $75.00 per night, per vehicle (standard sized vehicles) with unlimited in and out privileges.
Self-park options are available through Inter Park at 181 North Dearborn (1 block West of State Street) and 20 East Randolph (1 block South of Lake Street).
CHECK-IN
Upon check in, your card issuing bank will place a hold on your debit or credit card for room and tax charges, plus $150 for incidentals per day for the entire stay.  This hold will not be released by the issuing bank for up to five business days after your departure.
If you are a Hilton Honors member, we encourage you to take advantage of a contactless arrival and departure with Digital Key (sign up for free).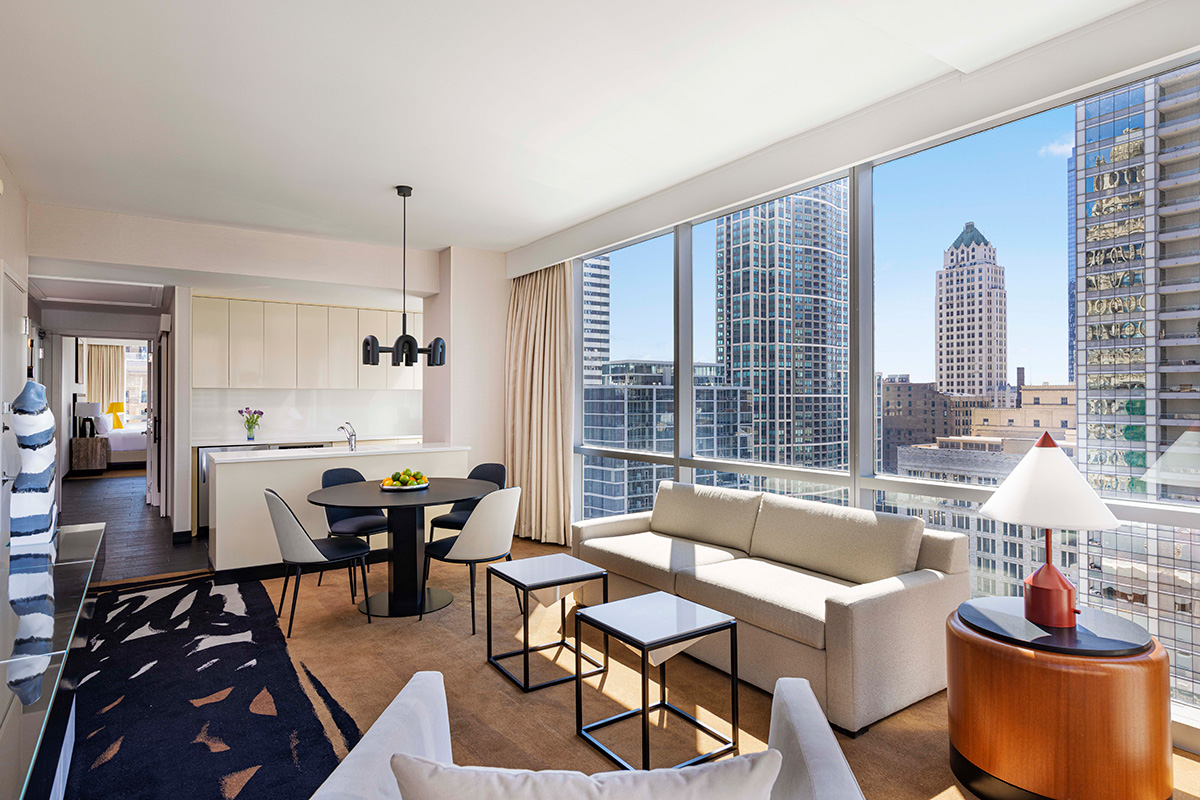 Guest rooms and suites feature a soothing palette of warm earth tones with pops of color, all accented with original artwork channeling the ambiance of a collectors home. Housekeeping service is provided daily. To request additional amenities please contact the front desk via phone or text.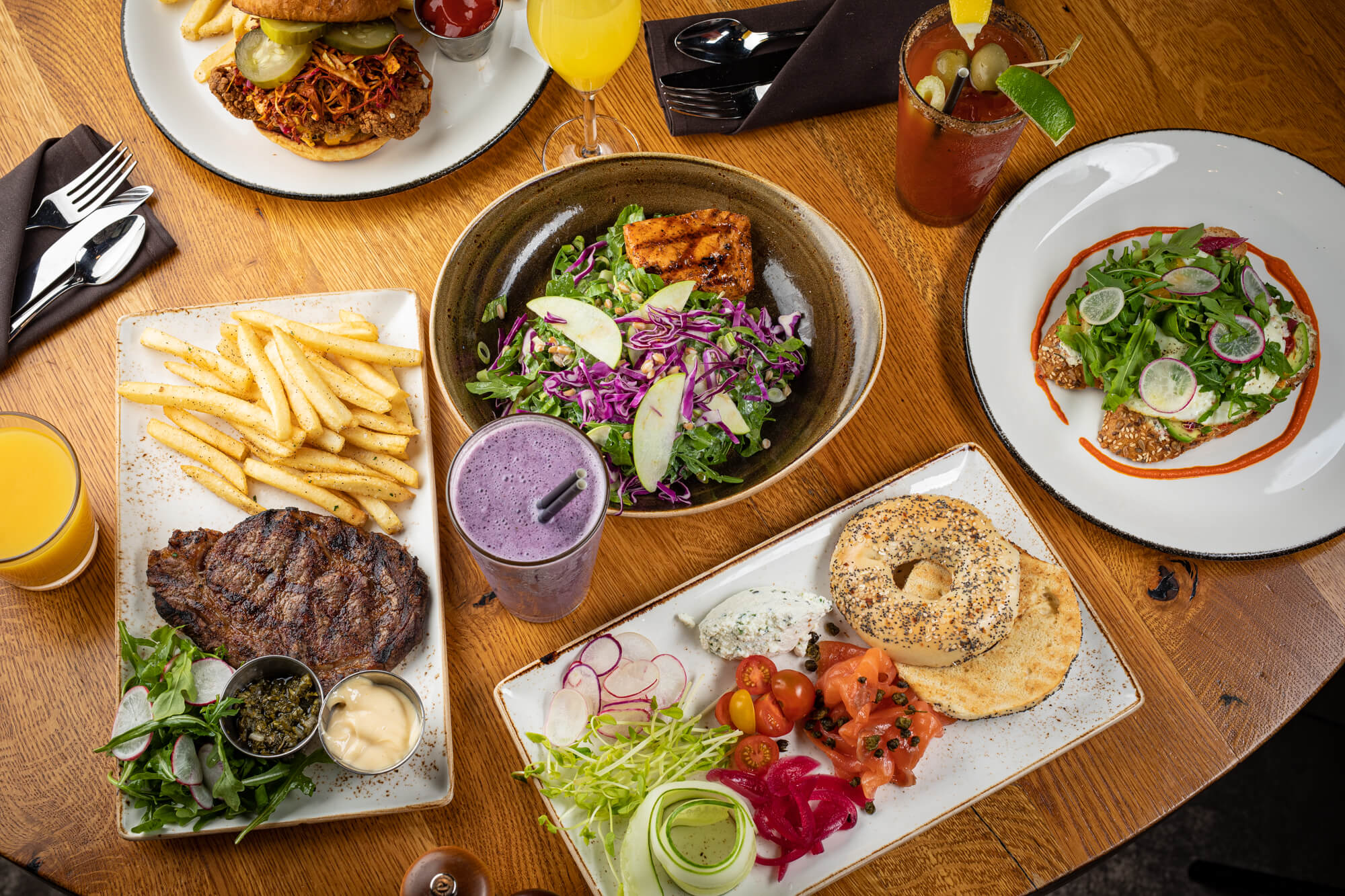 ROOF operating hours:
Sunday: 1pm to 6pm
Monday – Wednesday: 4pm – 10:30pm
Thursday: 4pm – 12am
Friday: 4pm – 1:30am
Saturday: 11:30am – 1:30am
BREAKFAST
Daily: 6:30am – 11am
LUNCH
Daily: 11:30am – 2pm
AFTERNOON SNACK
Daily: 2pm – 5pm
DINNER
Sunday – Thursday: 5pm – 10pm
Friday – Saturday: 5pm – 12am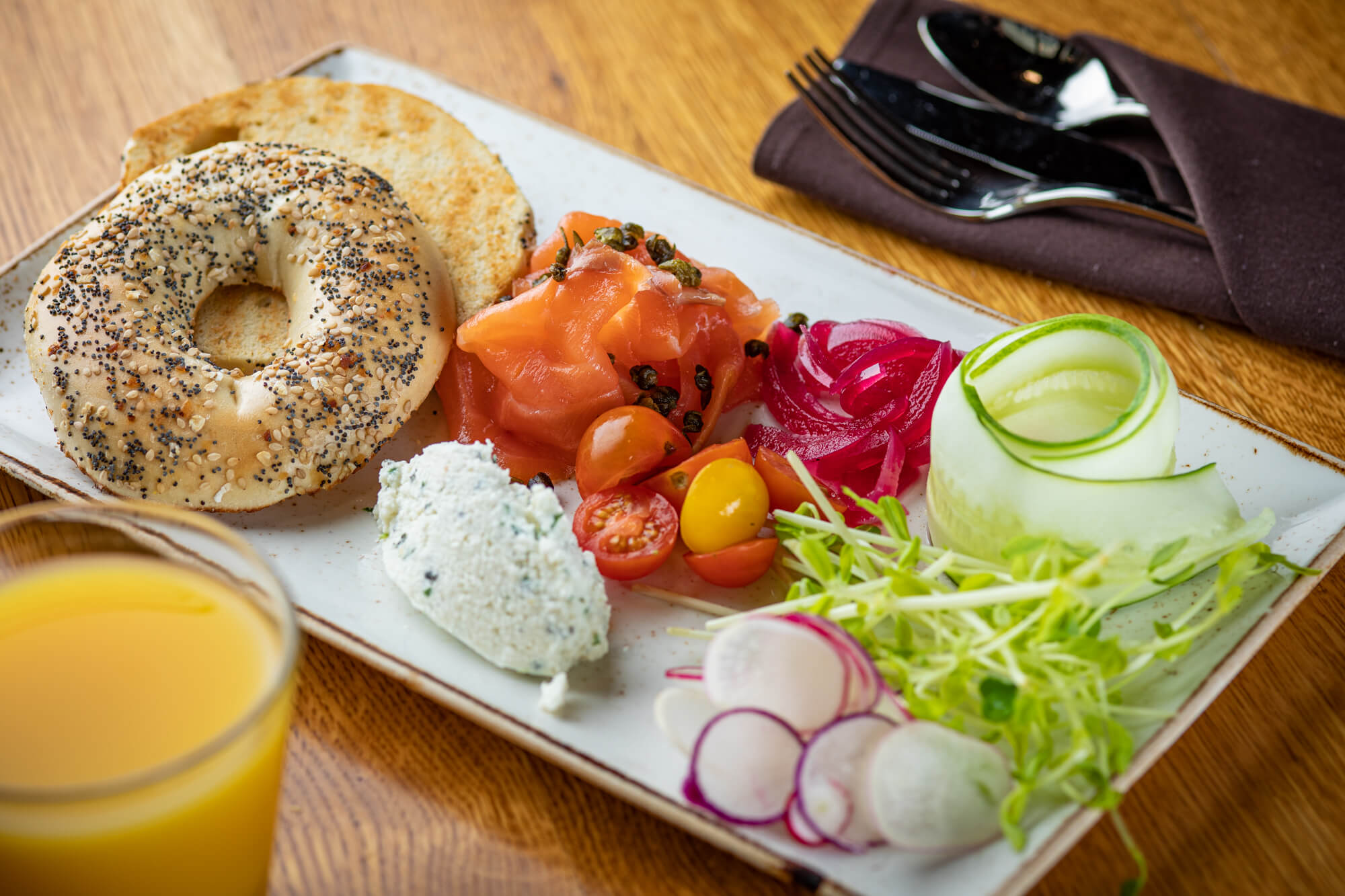 BREAKFAST
6:30am – 11:30am
LUNCH
11:30am – 2pm
AFTERNOON SNACK
2pm – 5pm
DINNER
Sunday – Thursday: 5pm – 10pm
Friday and Saturday: 5pm – 12am
Deliveries
Should you wish to have meals delivered to the hotel, we ask that you receive items in the lobby at the designated area. Delivery personnel are not permitted in guest areas.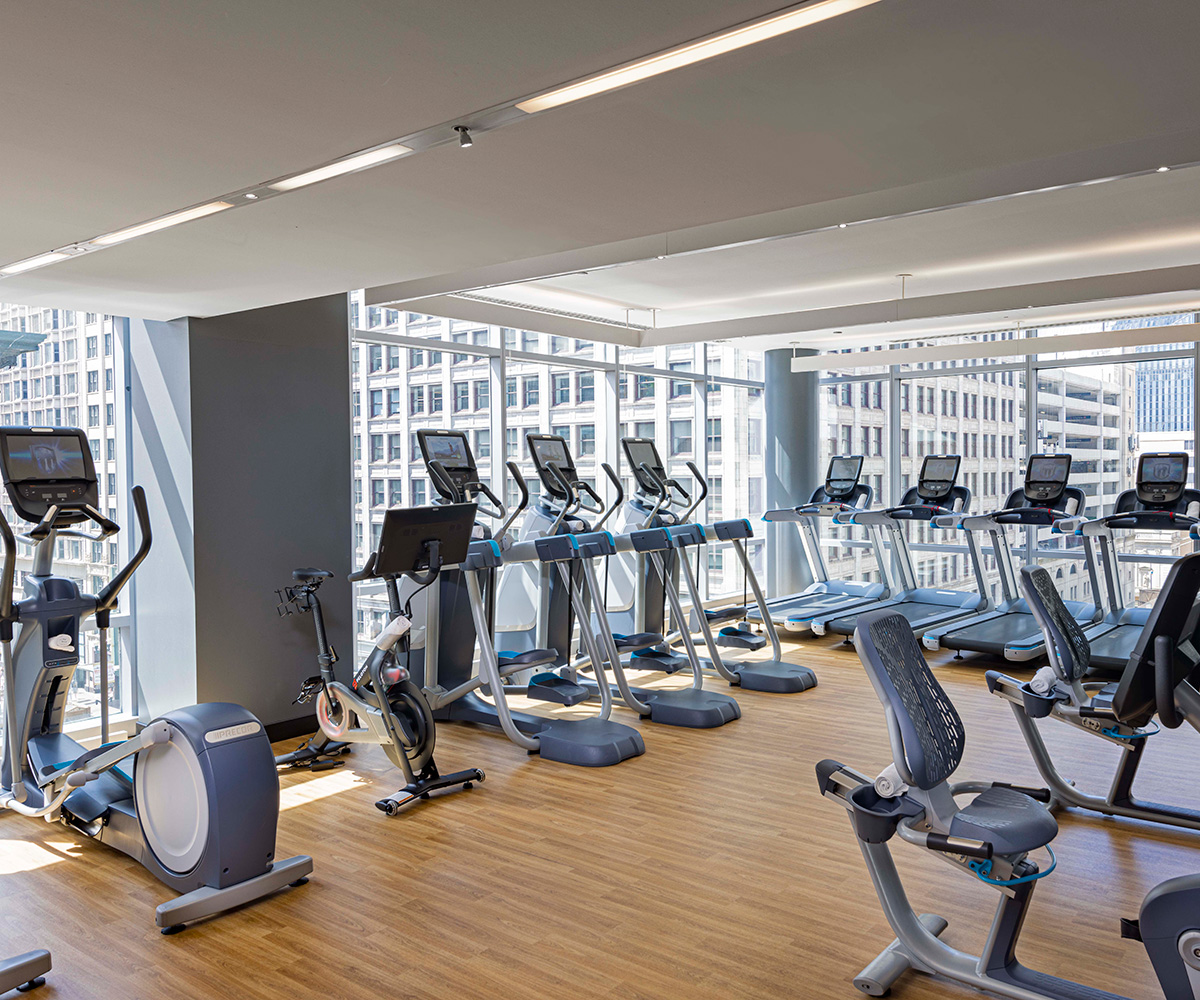 FITNESS CENTER
Our Fitness Center is open for guest use only. Additional cleaning measures are in place to ensure the highest level of cleanliness. Please remember to bring your own water bottle!
Spa@theWit's operating hours:
Thursday: 9:00am to 5:00pm
Friday – Sunday: 10:00am to 6:00pm
EXCESSIVE CLEANING
If rooms are damaged or left with a need for excessive cleaning, guests will be charged corresponding excessive cleaning fees.
100% SMOKE FREE
For the comfort and safety of our guests, theWit Hotel is a 100% Smoke‐Free facility. Violation of this policy by use of cigarettes, smoking tobacco, marijuana, illegal drugs, e‐cigarettes, vape pens, vape or smoking cartridges of any kind, hookahs, incense, cigars or candle burning will result in a cleaning fee.  Additionally, theWit Hotel reserves the right to take action against any guest or visitor found to have tampered or interfered with any fire detection equipment throughout the hotel.
NOISE, GATHERINGS, DISTURBANCES
To ensure all guests have an enjoyable and safe experience, all guest floors are considered quiet zones and excessive noise is prohibited.  No more than four registered guests are permitted in each guest room at any time.  The hotel reserves the right to ask any guest in violation of this policy to leave the hotel, and guests may be subject to a fee.