Our guest rooms are receiving a full makeover, floor by floor, elevating theWit experience to a new level of luxury! There may be intermittent construction noise during the hours of 9am to 3:30pm.
All of our Suites have been fully renovated to a new level of contemporary luxury. New photos coming soon!
WHAT TO EXPECT DURING YOUR VISIT
The health and safety of our guests and team members is our top priority. We have taken necessary steps to ensure everyone's safety, and in return ask our guests to share in the responsibility. Customers should review local government guidance to confirm eligibility to travel and stay at the hotel.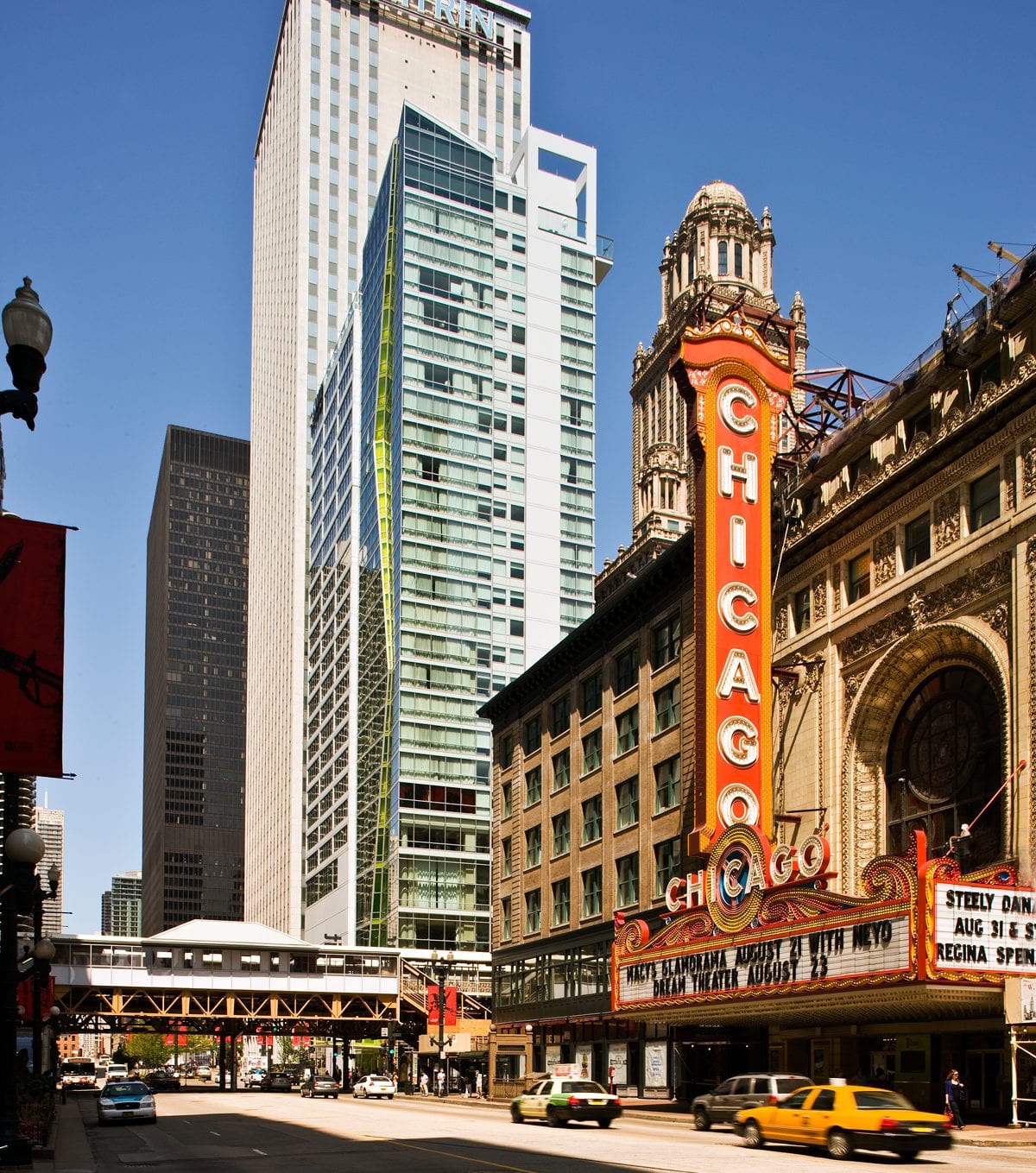 PARKING
We offer 24 hour valet parking service located on State Street, just North of the intersection at State and Lake, at the main entrance of the hotel. This overnight valet service is offered at $75.00 per night, per vehicle (standard sized vehicles) with unlimited in and out privileges.
Self-park options are available through Inter Park at 181 North Dearborn (1 block West of State Street) and 20 East Randolph (1 block South of Lake Street).
CHECK-IN
If you are a Hilton Honors member, we encourage you to take advantage of a contactless arrival and departure with Digital Key (sign up for free).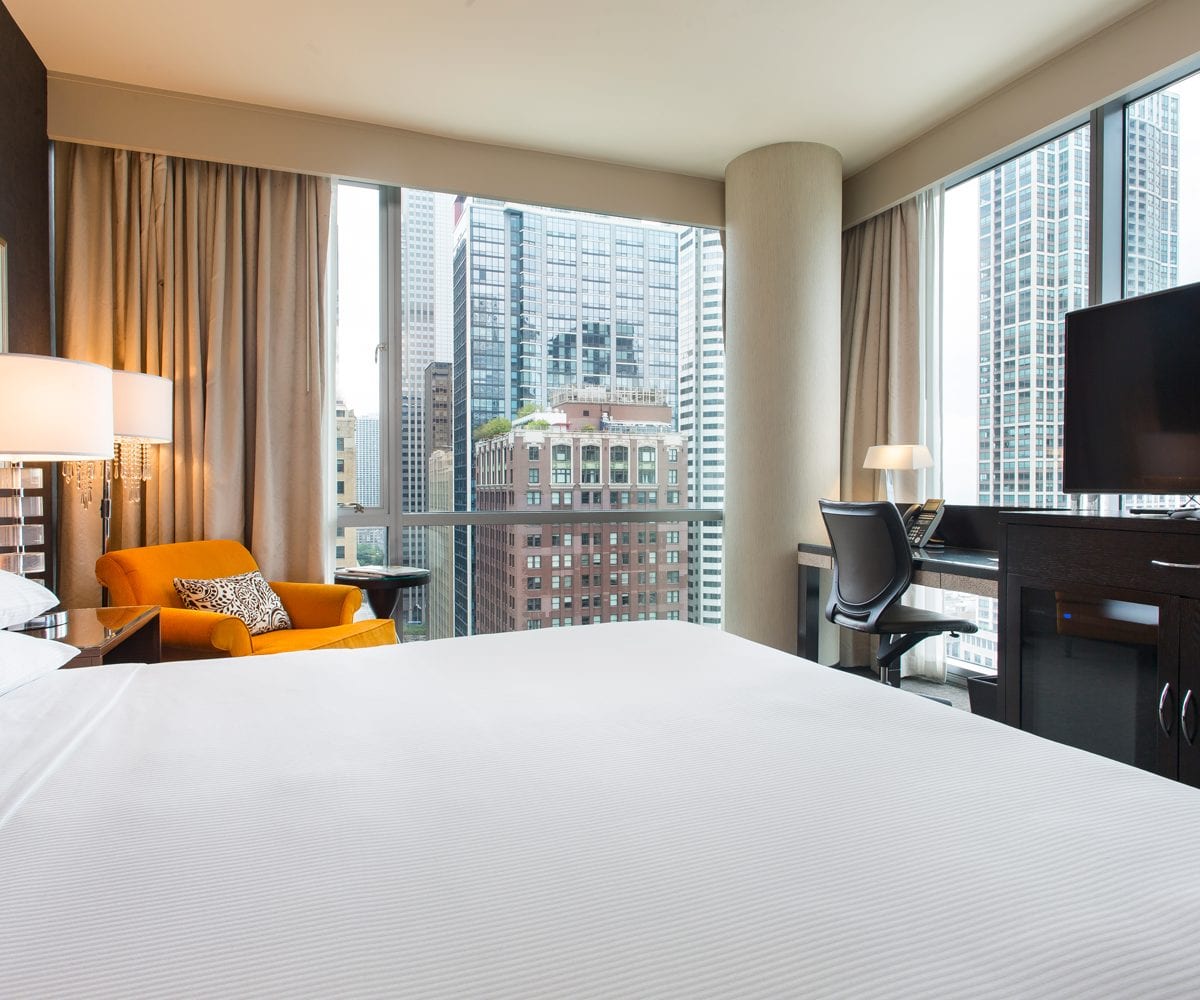 Hilton CleanStay with Lysol Protection
As a Hilton property, we have implemented Hilton CleanStay with Lysol protection to deliver an industry-defining standard of cleanliness and disinfection. Developed in consultation with global and local public health authorities (including the WHO and CDC), key features of Hilton CleanStay include: extra disinfection on high touch areas; removal of excess in-room amenities; guest-accessible hand sanitizer and disinfectant wipes throughout the hotel; contactless check-in/check-out and more.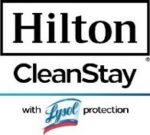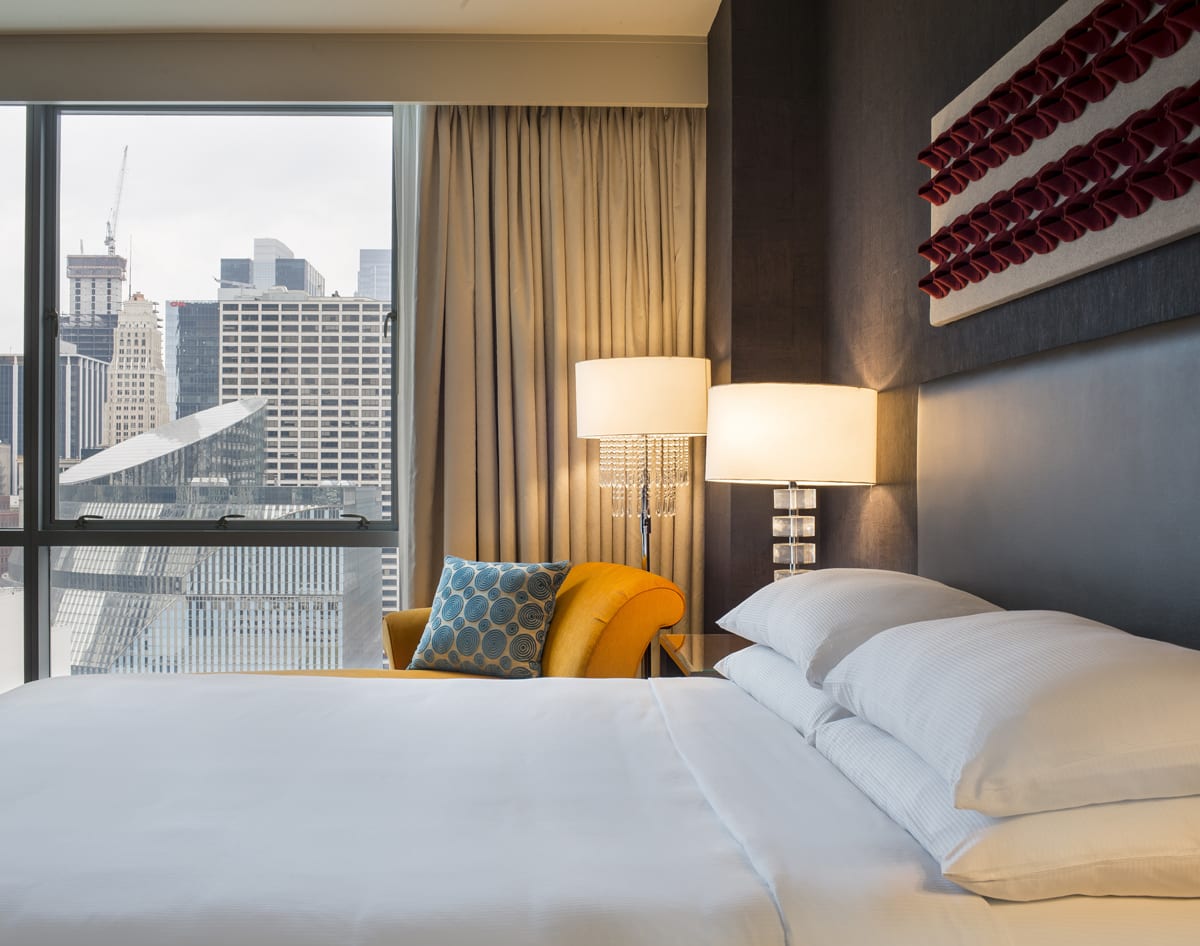 To schedule housekeeping service or request additional amenities, please contact the front desk who will be happy to assist you. You are also welcome to utilize our texting system through our Hilton Honors app or call the front desk rather than stopping by for a contact-less experience.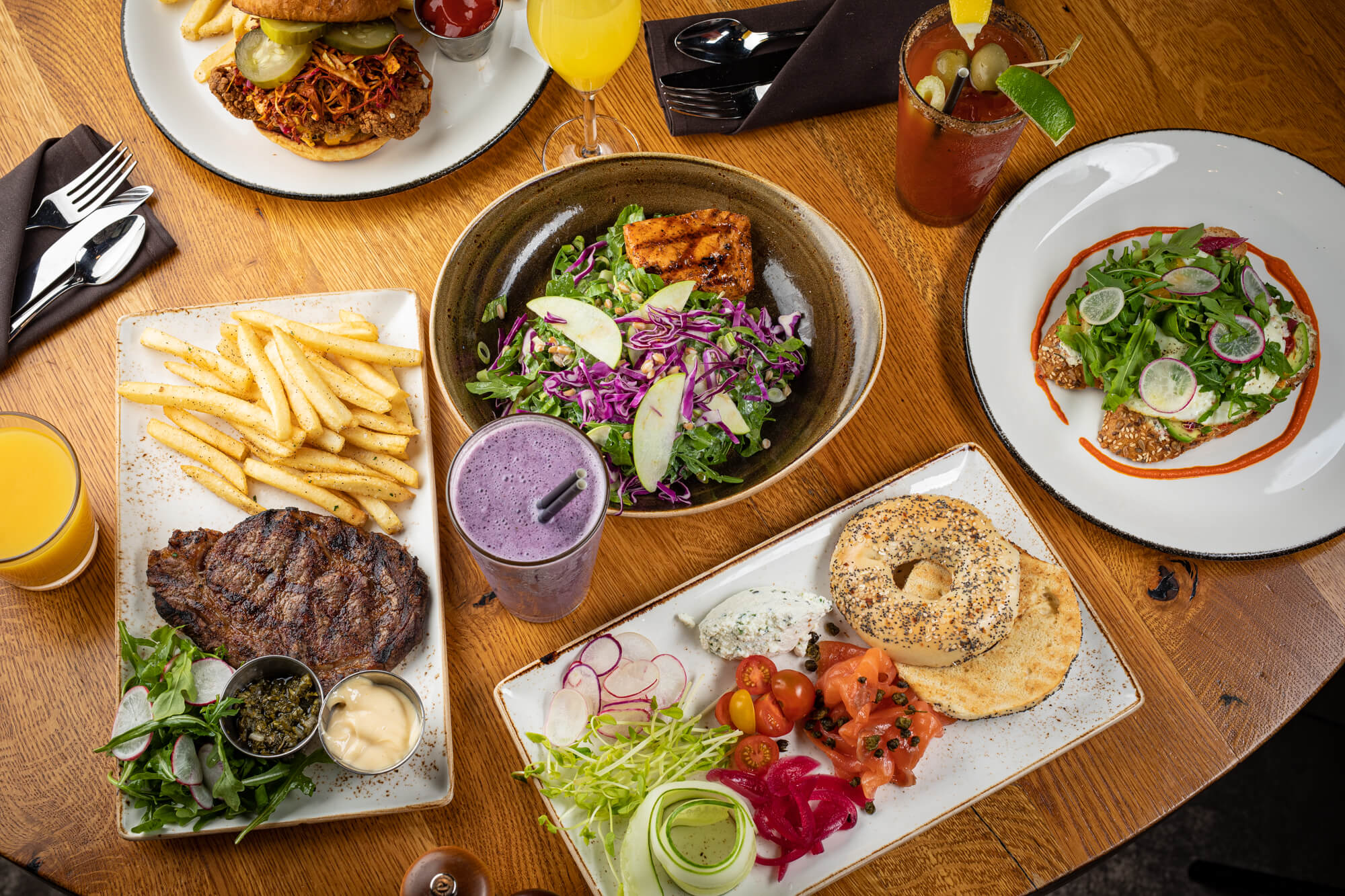 ROOF operating hours:
Sunday: 1pm to 6pm
Monday – Wednesday: 4pm – 10:30pm
Thursday: 4pm – 12am
Friday: 4pm – 1:30am
Saturday: 11:30am – 1:30am
BREAKFAST
Daily: 6:30am – 11am
LUNCH
Daily: 11:30am – 2pm
DINNER
Sunday – Thursday: 5pm – 10pm
Friday – Saturday: 5pm – 12am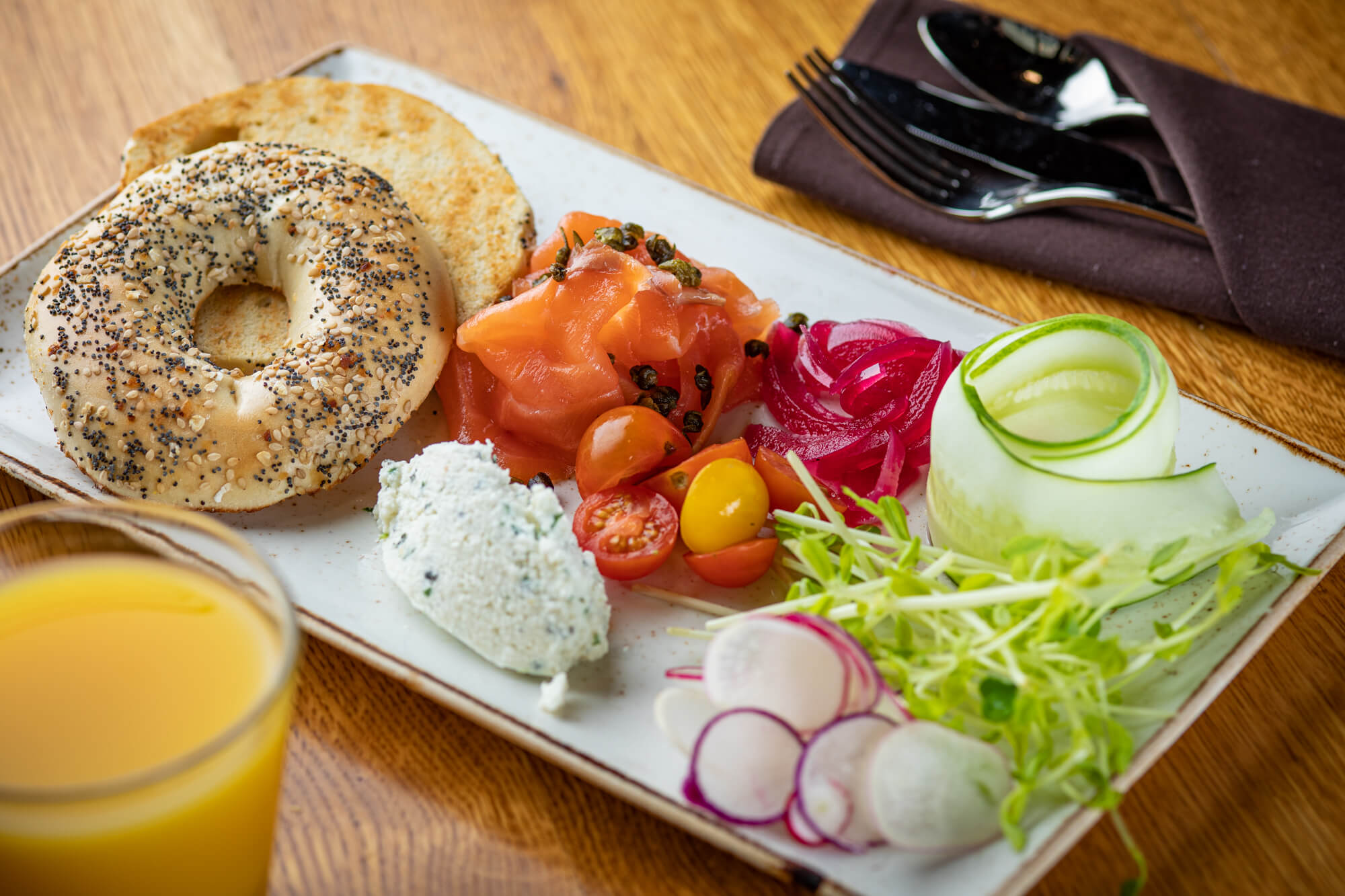 BREAKFAST
6:30am – 11:30am
LUNCH
11:30am – 2pm
AFTERNOON SNACK
2pm – 5pm
DINNER
Sunday – Thursday: 5pm – 10pm
Friday and Saturday: 5pm – 12am
Deliveries
Should you wish to have meals delivered to the hotel, we ask that you receive items in the lobby at the designated area. Delivery personnel are not permitted in guest areas.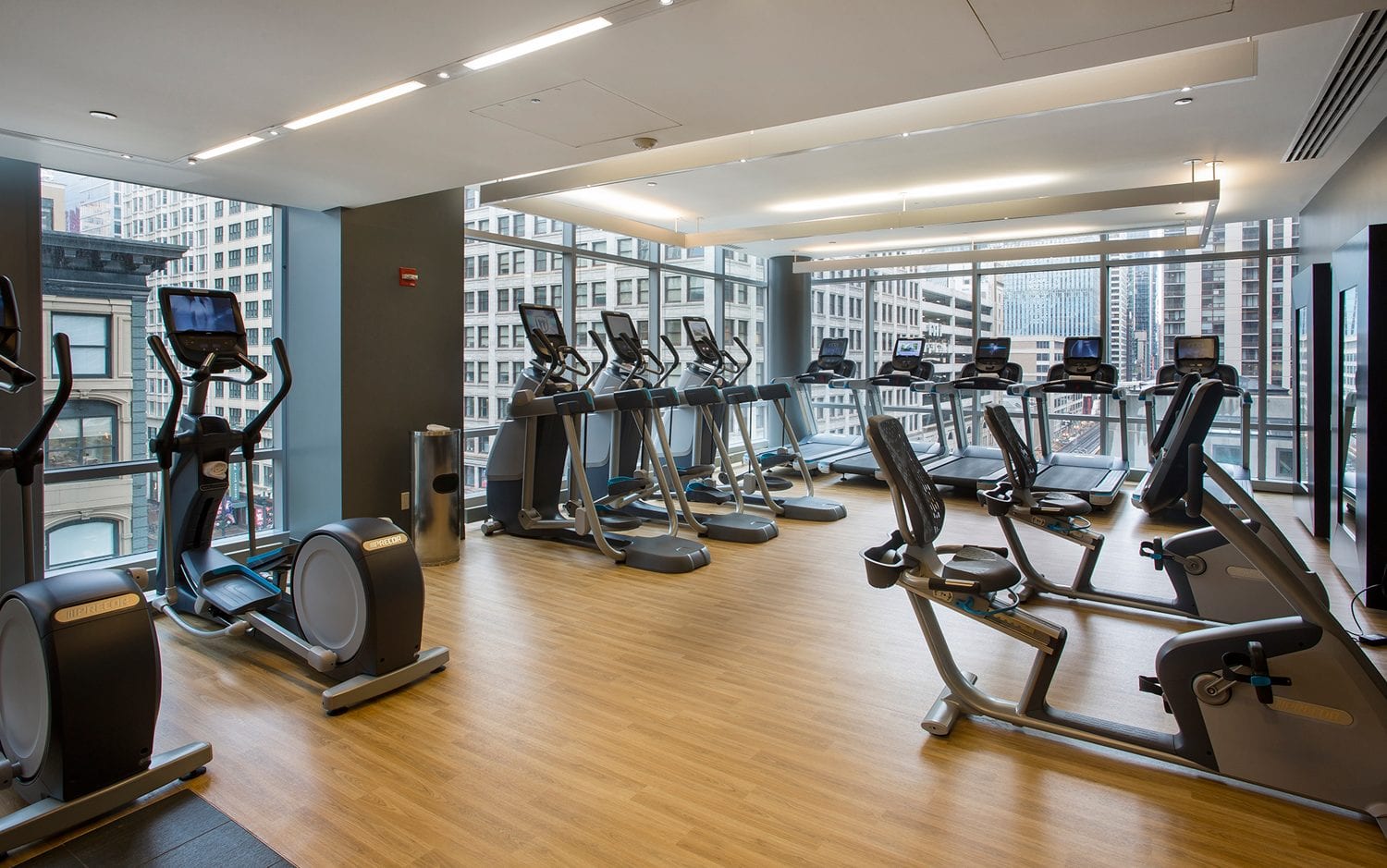 FITNESS CENTER
Our Fitness Center is open for guest use only. Additional cleaning measures are in place to ensure the highest level of cleanliness. Please remember to bring your own water bottle!
Spa@theWit's operating hours:
Thursday: 9:00am to 5:00pm
Friday – Sunday: 10:00am to 6:00pm
NOISE, GATHERINGS, DISTURBANCES
To ensure all guests have an enjoyable and safe experience, all guest floors are considered quiet zones and excessive noise is prohibited.  No more than four registered guests are permitted in each guest room at any time.  The hotel reserves the right to ask any guest in violation of this policy to leave the hotel, and guests may be subject to a fee.
100% SMOKE FREE
For the comfort and safety of our guests, theWit Hotel is a 100% Smoke‐Free facility. Violation of this policy by use of cigarettes, smoking tobacco, marijuana, illegal drugs, e‐cigarettes, vape pens, vape or smoking cartridges of any kind, hookahs, incense, cigars or candle burning will result in a cleaning fee.  Additionally, theWit Hotel reserves the right to take action against any guest or visitor found to have tampered or interfered with any fire detection equipment throughout the hotel.
EXCESSIVE CLEANING
If rooms are damaged or left with a need for excessive cleaning, guests will be charged corresponding excessive cleaning fees.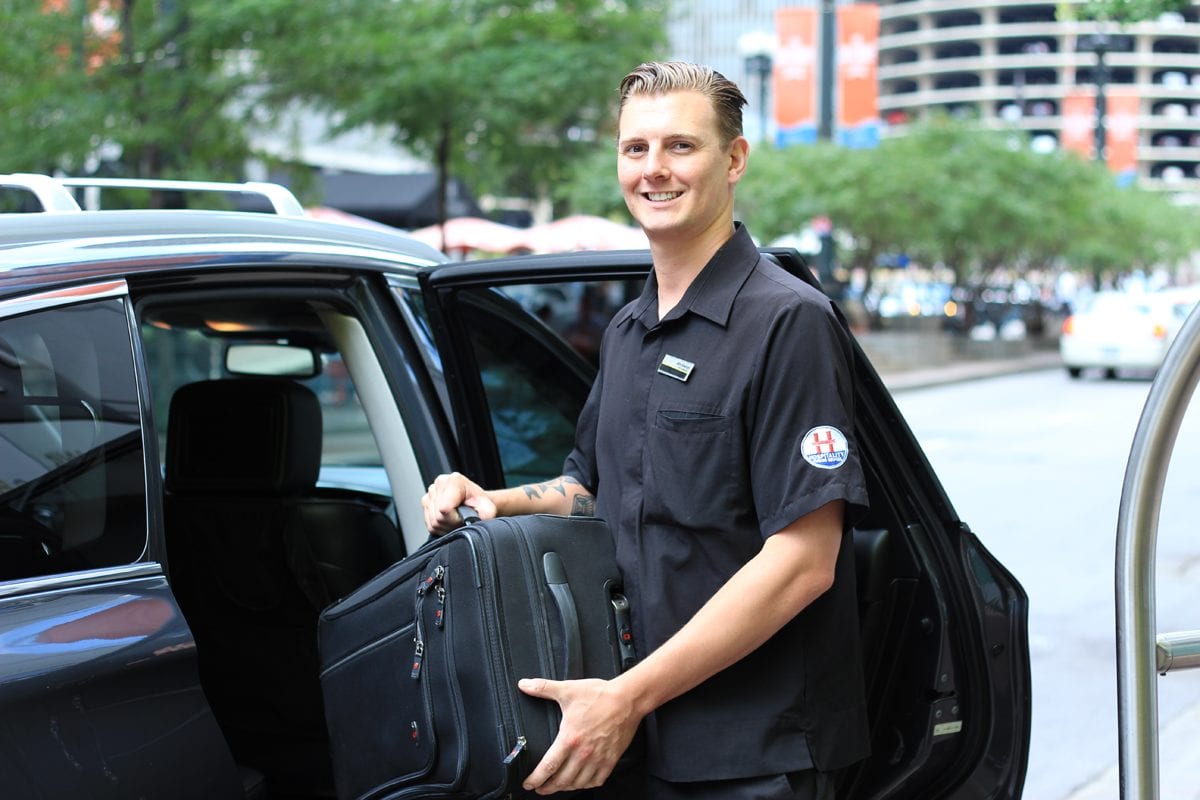 Team members have received an extensive orientation on our new procedures and protocols. In addition, team members are required to perform self-screens at home prior to their shift. Team Members are encouraged to wash hands/disinfect frequently, maintain physical distancing, and limit in-person interactions. Face masks are required for team members at all times in public spaces.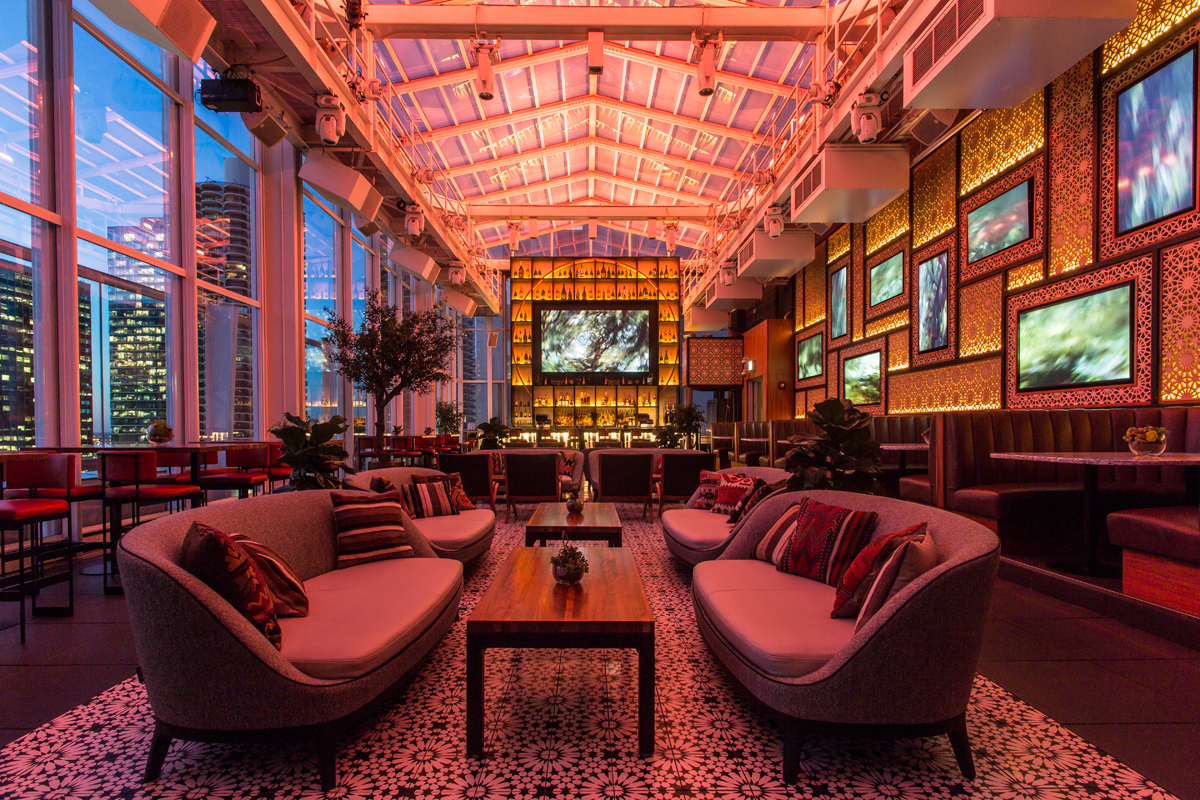 As part of our ongoing efforts to enhance the property, the following areas have been recently renovated:
Lobby (February 2023)
Second Floor Event Space (October 2020)
Third Floor Event Space (February 2020)
Fourth Floor Event Space (2019)
ROOF (2019)